Oktoberfest is a celebration that began more than 200 years ago in Munich, Bavaria, Germany. The occasion lasts nearly three weeks and typically starts around late September to the first weekend of October. It has since become famous around the world for the overflowing beers and the neverending stream of revelers who love overindulging in beer consumption. More on that later.
Those recovering from an alcohol addiction may find Oktoberfest a trying time. Some may even consider it a sort of annoying memory, much like a buzzing fly that you'd want to swat to death, so it doesn't bother you anymore.
However, there are ways to lessen the impact of such a temptation or memory so that those recovering from inebriation – which may include you – will be able to sail through this time of the year without a hitch.
Oktoberfest can be an occasion for you to make a toast to the length of time you've been sober and strengthen your resolve to stay on the right track.
 Celebrate with an Alcohol-Free Beverage
Sometimes, resistance only makes things worse. How about a sort of compromise that will give you a win-win solution in the long run? Like allowing yourself to celebrate Oktoberfest, but without the alcohol? You can enjoy a glass of alcohol-free beer or other alcohol-free substitutes that give you a similar experience.
Also, you can celebrate with a bunch of your sober colleagues or family members, so you make the occasion more festive. This way, you also have other people looking out for you and ensuring that you stay dry and without getting carried away. You and your fellow celebrants can even dress up for the occasion!
Attend Sober-friendly Celebrations
There are a number of festivals in the U.S. that are welcome for non-drinkers. In New York, there's a "Munich on the East River Oktoberfest" that begins on October 26. There's Bavarian cuisine on offer, as well as carnival games, polka music, and carousel. In New Jersey, Liberty Harbor's Zeppelin Hall Restaurant celebrates its sober Oktoberfest on October 26. Further, there's a family-friendly Oktoberfest in Tulsa, Oklahoma beginning in the middle of October.
Go on a Sober Vacation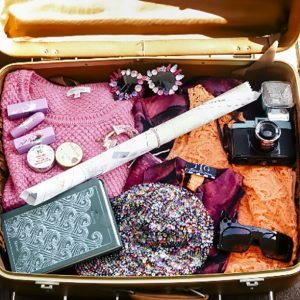 You can visit Munich and discover the non-alcoholic side to the city, and even to the actual Oktoberfest itself. Besides, you can visit the Marienplatz, which is said to be one of the most beautiful plazas in the European continent. You can check out the historical center and even hang around the old Town Hall at noon. The massive clock tower's tiny figures come out and play when the clock strikes 12 noon.
There are also palaces and museums to explore. Given Munich's rich history and culture, you'll find a lot of facts and things to marvel at.
Of course, you should never miss out on the feast. When you're in Munich during Oktoberfest, you're lucky. That's because the fair becomes a kind of one-stop-shop for all those delicious German delicacies. Examples include gigantic pretzels, potato pancakes, pork knuckles, and grilled fish on a stick. If you want an even better culinary experience, go to Hundskugel. Known for sausages and roasted pig, the place dates back to the 15th century. 
Final Note
Oktoberfest can be an occasion for you to make a toast to the length of time you've been sober and strengthen your resolve to stay on the right track. This is to transform whatever was holding you back from becoming your best you without fear or having to repress your humanity to a point where you feel like you're putting yourself in a straightjacket. Therefore, when an occasion that makes you feel the old longing for alcohol comes by, turn it all around into your favor by acknowledging the fact and facing it in a way that does not ruin your recovery. It's even better when you do all this with the people who you trust and are grateful for.