As a fresh group of students heads to get a law degree they are approaching the subject after careful condition about whether it is a wise decision to make. Studies conducted have evaluated law degrees as being highly beneficial which can benefit the student in a substantial manner. The studies have been criticized by a number of people who have mentioned that the reality is quite different.
The average student who earns a Juris doctor from a public law school has debts of nearly $76,000 according to reports provided by the American bar association. Their counterparts who are studying in private schools face even higher difficulties because they have $125,000 in debts. While the students are spending the money to get the education needed the scarcity of work which may be available to them could make them wonder whether it was worth getting the law degree.
The problem of debts facing students with a law degree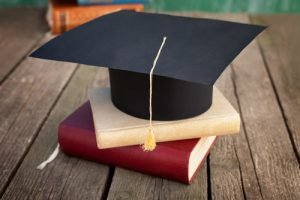 Perhaps the biggest problem faced by students after getting a law degree is to figure out how they can repay their debts if they do not find enough work to earn the kind of income which is often projected for lawyers. While there is a demand for lawyers no information is available about the future prospects for this profession and especially for an individual student on whether obtaining a degree was a good decision or not. Students with a law degree can certainly find jobs but this is no longer the profession it once used to be perhaps because of the larger number of students that are willing to try their hand with law degrees.
Employment prospects for students with law degrees
Students who have passed out from the top schools in the country may find that employment prospects are great for them. In fact, a majority of the students that pass through the top schools will find that life looks extremely good simply because they have graduated from the best law schools in the country. However, the total number of students that are attending these schools is just 10% of the 200 law schools which have been established.
The figures mentioned above give an indication that nearly 90% of students that graduate from public schools cannot ever consider their prospects as great unless they decide to help themselves by using their creativity to generate a set of clients that are asking for their services. The chances of these students finding employment with reputable institutions only exist for those who achieved high grades when they were graduating.
A law degree without proper grades will not matter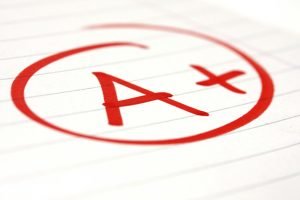 Students who have made an attempt to secure good grades in school will have an opportunity of landing a job that will help them to repay their student debts but will also make it possible for them to have a successful career.
This factor applies to all students regardless of whether they have studied in a public school or have attended some of the top schools in the country. A law degree without proper grades is not going to matter because employers will be shying away from students who do not have the grades that are essential.
This article is not trying to discourage students who have opted to get a law degree from pursuing their ambition. Students certainly have an option to market themselves by having a clear idea about the field they would like to practice in and become experts in the particular field by pursuing the relevant courses and opportunities of an externship. Having a law degree will not prove helpful by itself unless the holder of the law degree is prepared also to become creative and market themselves effectively.