The word stress is almost synonymous to lawyering. Of course, you have to listen to other people's problems, deal with stubborn colleagues, handle clients that get too pesky or even have to face the media at some point. With these already expected, you should already be on your guard. Here are some stress management tips for lawyers.
Get Enough Sleep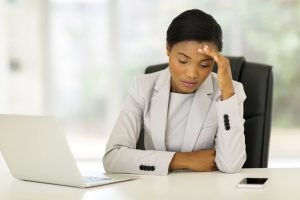 There may have been an epidemic of eye bags and a larger consumption rate of coffee amongst younger associates. Young lawyers are fuelled by promises of having a better network and lawyerly skills, but overdoing work is actually counterproductive.
A lot of associates try to put as much work as they can and this is why a lot of them delay sleep so that they can make up for productivity. The truth is, sleep is just as valuable as work itself.
Constantly depriving yourself of sleep is not only bad for your mental health, but also makes you more likely of getting sick and actually slows down your productivity throughout the day. When you have less sleep, you are more likely to make careless mistakes and this could cost you a partnership or a big case later on.
Learn How To Manage Time
You did know the kind of life that you would live when you first entered law school but that does not mean your body can handle working day in and day out on your pleadings, motions, contracts and handling client calls. You have to admit that you will be ridiculously busy as a lawyer. However, you do not have to reinvent the wheel. A lot of lawyers before you have managed their time very well and you too should learn what works best for you.
It is very important for you to know how to put first things first. Learning how to prioritize is a vital skill since you will be stormed with reglementary periods, deadlines and a lot more in your job. Always keep a list of all deadlines and if you end up making too many lists, make a master list as well.
Exercise
You might have heard lawyers time and time again that they do not have time to exercise. A lot of lawyers get out of shape easily and would pick more damaging activities such as drinking. By that, anyone can say that having no time to exercise as a lawyer is a complete myth. Just one hour three times a week can already do wonders for relieving stress.
Not only will exercise make you lose that unwanted weight, it makes you sleep better, improve your mood, and give you more energy and focus in the long run. You do not have to be a pro athlete to enjoy the many benefits of exercise.
Be Aware Of What Goes In Your Head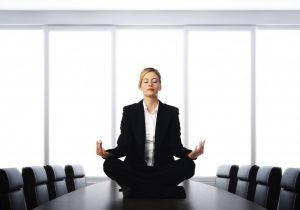 Lawyers are stereotyped for being sharp, logical, analytical and completely detached no matter how sick or controversial a case that they are handling could be. These, however, can make some lawyers completely out of touch with their own emotions.
After handling other people's problems for quite some time, lawyers tend to forget that they too are human beings with their own problems and emotions as well.
When you are stressed, a stream of negative emotions can temporarily drain you without you even being aware of it. Once in a while, slow down and just take some time to observe your thoughts and emotions and let yourself feel what you are supposed to feel.
Learn How to Relax
Relaxing has been undermined for being so passive, that most people might brush aside the fact that this too is a skill. Our heads need a reset button that we have to push once in a while to cleanse ourselves of all negative substances from within. Even if you consider yourself a time management expert, you will still have to be prepared for the unexpected. There will be a lot of tough opponents, stubborn judges, long pleadings and complaints that you will deal with and all of this is just a day in the life of a lawyer.
There are an infinite number of options in relaxing such as going to the beach, stretching, yoga or modulating your breath. The goal is for you to be as rested as you can for even just a brief amount of time.
While stress is unavoidable, it can be managed and used to your advantage. Do you have some stress management skillset that you would like fellow lawyers to learn from? Share with us your thoughts in the comments below!