Students considering a law degree to benefit from a lucrative career shouldn't need a lot of convincing but students that have any concerns about why they should opt for this career will find this article helpful. We have listed some of the reasons why they should prefer to get a law degree than from any other discipline.
Case-based learning and law work together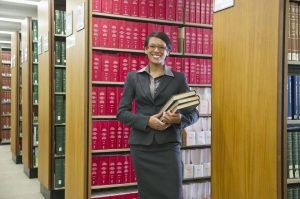 Students will be required to spend quite some time trawling through the cases even when they are learning them. It is a practice with law schools to use real-life examples to demonstrate the application of theory. Students are left convinced about the content they are learning and how it will help them in real life situations.
Some universities even have mock courtrooms for running competitions and pro bono societies to give students a fair idea of what it's like to practice law.
A law degree equips students with various skills
Learning to become a lawyer invariably means the student will graduate from University equipped with skills which can be used in different career paths. Some of the skills are mentioned below for your benefit:
Research — thorough analysis of case studies.
Critical analysis

 — students are required to read primary sources and make conclusions by themselves.

Synthesis of complex ideas

 — students of law will be learning a new language which they need to utilize to communicate with clients in layman terms.
Presentation — students are often required to take part in moot competitions and pro bono practices to offer legal advice to real people.
Writing — students will have to communicate all of the above in writing.
The skills mentioned above are transferable to various industries and sectors which can be in the professional category or other.
Graduates holding a law degree are respected by employers
The various skills which are provided by a law degree make students favored employees in an organization. The business of law is one of the oldest fields of study and therefore it comes as no surprise to see law graduates enjoying great career prospects.
Law degree students also have postgraduate options
Law degree students who finish undergraduate studies with their minds on pursuing a locker area will have some clearly defined postgraduate options which are mentioned below available to them.
LLM – this is for students who may wish to expand their learning by way of a master of laws degree.
Legal practice course [LPC] – for students who intend to continue practice as solicitors.
Bar professional training course [B PTC] — this is again for solicitors.
Students with a law degree can look forward to bright career prospects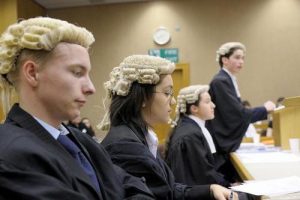 Americans are obsessed with litigation and are prepared to sue people for any reason. Going to court is not child's play and the people will always need a lawyer to represent them in the litigation.
The law is clear on these matters and has stated that lawyers must be used for matters of these types. These conditions have made it extremely favorable for lawyers to be confident about good career prospects after they have completed their undergraduate studies and obtained a law degree.
Students who decide to pursue postgraduate courses will benefit even further because it would give them an opportunity to earn salaries which the average individual can just imagine. Students who decide on a career path by pursuing a law degree will be making an investment in the proper direction and can, therefore, rest assured they will be able to reap the benefits of their education throughout their lives.