People often believe that lawyers make the best politicians, one of the reasons is that they know the laws more than anyone. However, back in the day, people who have been a part of the military were the one who is qualified for being a politician. A training in law has been considered to be the best foundation for getting into public service in today's generation.
One good reason why studying law could make you qualified to be a politician is that because as a lawyer, you would have the ability to construct arguments and think critically but at the same time challenging policies, which are all obviously needed if you want or have a place in the government office. The greatest politicians of today have proven that, and here are some of them.
BARACK OBAMA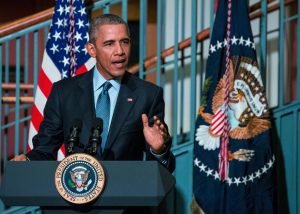 Obama is America's 44th president and at the same time, the very first African-American to have served as president from 2009 to 2017.
Before he became the country's leader, he was first a senator, representing the state of Illinois from 2005 to 2009. However, he was actually a civil right attorney before becoming a politician.
He went to one of the best law schools in the world, Harvard University and studied law, he even became the very first black president of the Harvard Law Review. He may have pursued his career on being a civil right attorney, but she also became a professor who taught constitutional law in his hometown, at the University of Chicago Law School until 2004 before he went and represented the 13th District as a politician. His wife, Michelle Obama, went to Harvard Law School as well and used that to become one of the best First Ladies in American history.
HILARY CLINTON
Before Hilary Clinton became the Secretary of State, she took up political science at Wellesley College, however, she believed that she was meant for something more, that is why she took her doctorate degree at Yale Law School, which is considered to be one of America's Ivy League Universities, this is also where she met her husband, former president, Bill Clinton, who was studying law as well.
When he won the presidency, Hilary focused on being an advocate for gender equality as well as making a better health care reform. In 2000, she was then elected to become the very first female senator who is from New York. She also ran for the presidency in 2008, but unfortunately lost to Barack Obama, she ran for the presidency for the second time around, but this time, she lost to Republican opponent, Donald Trump.
ABRAHAM LINCOLN
This next one has got to be one of the most popular United State presidents of all time. Abraham Lincoln was actually America's 16th president. He was known not just because of his iconic look, but more importantly because he was the one who led his country through the Civil War. It was even considered as the greatest moral, constitutional, and political crisis.
He managed to preserve the Union, which paved the way to get rid of slavery and modernized the country's economy. Before being one of the country's greatest, he was once a lawyer.
He was a prairie lawyer and handled many transportation cases while the country is in the midst of western expansion. He also became known to be a criminal lawyer since he defended William Armstrong. He delivered one of the most famous addresses, the Gettysburg Address, for the soldiers who died in the American Civil War.
NELSON MANDELA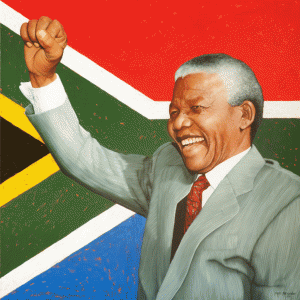 Finally, one of the most influential men in the world. Nelson Mandela was not just known for being the president of Sou Africa, but also for being the first black head of state.
His administration focused on dismantling the legacy of apartheid, which is a system of institutionalized segregation and discrimination by race. He was once a lawyer as well, by studying law at the University of the Witwatersrand, where he faced racism.
Having a law degree may be significant, but it is not exactly the main qualification to become a public servant. Passion for helping out your fellow countrymen should always be the main goal, and not having enough knowledge just to gain power.