Do you believe that you're being stalked and you don't know how to handle it, what to do or how to protect yourself? That is why we're here to help you.
Being stalked is a really horrific thing to experience. It's incredibly difficult to convince people that you have a problem, and you might be in a real danger, so knowing your options can be really important.
What is stalking?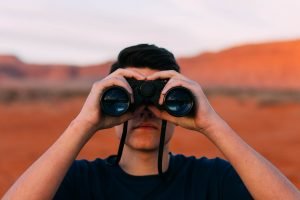 Stalking is an unwanted behavior that threatens a person or harasses them making them afraid. Stalking is also a repeated behavior. It includes both physical stalking and cyberstalking. Unfortunately, it is not uncommon and is a very serious issue.
Unwanted cyber behavior can include any behavior that harasses or threatens a person via means of technology but is not limited to: the Internet, social media, text messages and similar methods of unwanted contact.
Is it dangerous?
It could be. Any kind of stalking has the potential to eventually lead to physical confrontation if it is not handled properly and in time. Most victims are ordinary people being harassed by people they already know. It can be your neighbor, your ex-lover, even your colleague. And it is far from harmless since in some cases, it can even be deadly. Statistics show that 3 out of 5 women killed by their partners (or former partners) were stalked by them before the murder was conducted.
And, even if it never escalates to physical violence, stalking can be a cause for serious psychological damage.
How can you tell if you are being stalked?
This is actually rather difficult to realize as people who are stalking you might be behaving normally and going undetected. They can also commonly have excuses to show up near you and it can seem rather normal. However, there are behavior signs that you should be on the look out for:
– Following you
– Showing up at places they knew you would be, like your work, home, school, or simply driving by you randomly.
– Calling you often with the tendency to hang up or sending you letters, gifts, e-mails, or text messages you did not ask for or wanted.
–  Threatening you or people you care about.
– Trying to find out everything about you. This includes going through your garbage, hiring an investigator or something as simple as going through public records to learn things about you.
– They might also "delegate" the stalking by asking their friends to call you or contact you in other ways. Those friends might not realize that they are being used by the stalker.
What can you do to get protection by the law?
Well, it varies from state to state, and some of this advice might not be applicable to your home state. But here are some options that should be common throughout the States.
Protection orders
A victim of harassment of any type, be it stalking, domestic violence or any other unlawful harassment, can ask the court for a civil order that tells the person to keep their distance from you, your family, your home and your place of work. In extreme circumstances, the court might even order the person harassing you to surrender all of their firearms while the protection order is in effect. There are 3 types of protection orders:
– stalking protection order
– domestic violence protection order
– anti-harassment protection order
It's best to consult a lawyer and figure out which of these orders would be the best for your particular case. Just, bear in mind, to a stalker a court order might not be nearly enough of a reason to cease their activities, so you should still be ready to call the cops in case he breaks it.
There are other types of protection orders and your lawyer might help you a lot more than any online article could. These orders include the restraining order, assault protection orders and vulnerable adult protection order.
Civil Lawsuit
While a civil lawsuit might not provide any real protection, you can still sue the stalker for money. These lawsuits take a lot of time, and the burden of proving the stalking is on you and your attorney, but they might make you feel like you're in charge, and give you a certain satisfaction.
Criminal laws that protect from stalkers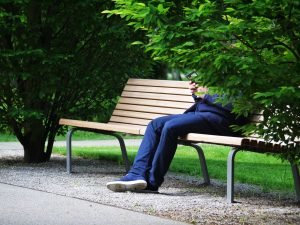 And, finally, you should know that every state has criminal laws that are instated to protect you from being stalked. Once you report stalking to the police, your stalker might be prosecuted for committing a gross misdemeanor of stalking (or cyberstalking).
The penalty for stalking of either type is imprisonment of up to a year and/or a fine of up to 5,000 dollars. Penalties can be a lot more severe if there are certain circumstances like:
– The stalker violates the protection order
– The stalker is a repeat offender
– The stalker is talking about killing you or someone close to you
– The stalker was armed
– The stalker is retaliating for someone's testimony in court.
– The victim of stalking is a police officer, judge, court employee, attorney or a member of many other government based professions. In any of those cases, stalking is a class B felony and the stalker can be punished with up to 10 years in jail and/or fined with 20,000 dollars.