Whether you are getting married, starting a family with your partner, or planning to go through a divorce, you might have to know a thing or two about family law.
So, what is family law?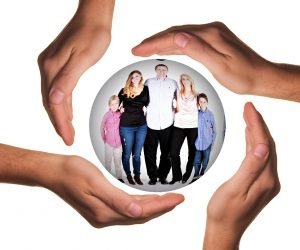 To put it as simply as possible, family law is an area of the law that is concerned with family matters and domestic relations. This includes, but is not limited to, adoption, child custody, marriage etc…
Now, to put it in a less simplified way, family law consists of norms that govern the responsibilities (legal) between individuals who have a domestic connection. While family law mainly targets parties who are either blood relatives or bonded by marriage, it can still affect those in casual relationships and distant relatives. Apart from creating and disbanding marriage and family ties, family law is also there to protect you from physical and emotional abuse.
Domestic abuse in family law is not strictly limited to parents, spouses, and children. A judge will not hesitate to claim jurisdiction if the person being abused is a casual partner (dating relationship) or even a roommate.
Family Law Proceedings
The vast majority of proceedings in family law are results of termination of a romantic relationship. In those proceedings, it is always advised to have a lawyer specialized in family law. A family law attorney can help you file for divorce or separation, handle alimony, fight for child custody, visitation and support. Or, if your marriage did not last a lot a lawyer can help you seek an annulment.
Family law, as itself, has set up rules that determine the rights of the parties when it comes to property division following a divorce. But, if you do not agree with the laws that your state has decided on and you are about to enter your marriage, you can hire a lawyer that will draft a prenuptial agreement. These agreements are a way for you to avoid property division as it is written in the law and the courts will enforce them as long as there were no instances of fraud or duress during either the signing of the agreement or the marriage itself.
Parental Rights and Obligations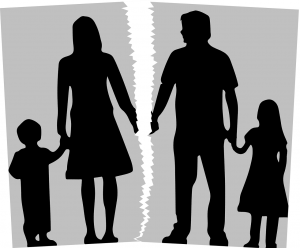 One of the most commonly disputed issues in family court is the issue of custody over a child. This is to be expected as parents want what is best for their children in terms of education, well-being, and safety. These issues are very difficult since parents of the child, that are going through a divorce, are usually very angry at each other and do not have faith that the other parent is going to do right things for the child. So, it is imperative that judges make their decisions about custody in the best interest of the child.
In this regard, the court is allowed to assign custody (legal and physical) either to one of the parents or have them share the custody. In a typical schedule, the custodial parent will have the time for working days and alternating holidays, while the noncustodial parent can spend weekends and summers with the child. In this situation, both parents have equal say when it comes to major decisions that would affect the child's life.
Another obligation that all parents share is their legal duty to provide money for their child (children). Following this rule, a judge will order a parent to pay child support (in most states, the amounts can be found in an official worksheet that makes the task easier).
Emancipation
Emancipation is a legal way for a minor to be considered an adult. In the United States, any minor is under the control of their parents (or legal guardians) until they legally become adults (which, in most states, happens once they turn 18). Emancipation is a mechanism that allows a said minor to be freed from his/her parent's control thus freeing his/her parents (or legal guardians) of responsibilities towards the minor in question.
While the laws are not homogenous for every state in the US, there are some rules that are rather common. Usually, a minor must file a petition with the family court to request emancipation in which he/she cites the reasons he/she believes that emancipation is in their best interest. They must be capable of proving the capability to sustain themselves financially.
So, there you have some of the most common rights, obligations and proceedings that are a part of family law explained enough for you to gain slight understanding. As you can see, hiring a lawyer is still the best way to go about it.