There is a fine line between legal advice and legal information and the line often stays invisible. Generally, legal advice can only be provided by a lawyer who is licensed to practice the law. Any other individual may only recite legal information but it cannot be considered as legal advice because it is legally forbidden for an individual to offer legal advice to anyone or even represent someone in a court of law.
Legal advice is different when compared to information. Legal advice may be provided by a lawyer orally or in writing about a legal matter which would affect the rights and responsibilities of an individual who is receiving the advice. Moreover, the legal advice provided must consider the law and carefully analyze the situation of the individual for which the advice is being provided. The legal advice should not be a speculation which is based on general facts.
What do lawmakers say about providing legal advice?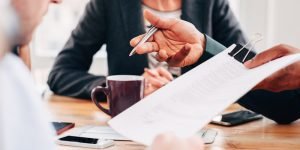 The legal viewpoint of providing legal advice is similar to practicing law and it is only a licensed attorney who has been hired by a client and has formed an attorney-client relationship who will be in a position to offer legal advice. The lawyer providing the advice is also bound to certain responsibilities and rights because of the information he or she may give the client.
People who volunteer legal advice without the skill and the authority to do so are contravening the law and indulging in unauthorized practice which will make them liable for penalties by the courts.
What actually is legal advice?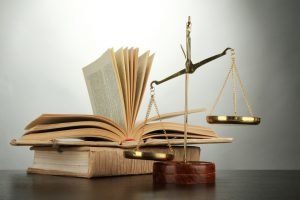 Advice received from family and friends is not considered as legal advice. Authentic legal advice can only be exchanged after an agreement has been reached between the client and the attorney on matters of legal importance which the client is experiencing.
The kind of legal advice provided should have the following characteristics.
Is provided by an attorney who has the proper legal knowledge, education, judgment, and skill.
Is capable of applying a specific law for a particular set of circumstances.
Can affect the legal rights or responsibilities of their client.
Creates rights and responsibilities of the attorney.
Legal advice is not similar to legal information which may even be posted on a street sign. Legal advice will propose a specific course of action for the client to follow. Legal advice suggests people the action they should be taking, unlike legal information which only advises people how the information should be used.
What isn't considered as legal advice?
Legal advice is on most occasions specific and given directly to the client while legal information is just generic and does not address any particular course of action. When trying to avoid confusions of any kind, many individuals and websites make extra efforts to clarify the information they provide should not be construed as advice of the legal kind and that it does not have the nature of a client attorney relationship.
Some of the following instances cannot be considered legal advice even if they have been obtained from legal websites because this is published information which he does not consider client attorney relationships and is available for all.
Advice from family and friends including former clients of a lawyer.
Information collected from the radio.
Information published on periodicals and billboards.
Information which can be read on social media websites.
Legal self-help forms.
Legal information and legal advice can both be useful depending on the situation because some situations may not require legal advice while the others may require advice from an attorney such as for filing a lawsuit or for defending criminal charges. The distinction between legal advice and legal information must be made clear by people if they intend to obtain legal advice of the appropriate kind.