We may not consider it important or even believe it, but it is a fact that youth presently face high risks of becoming victims of crime. Young individuals between the ages of 12 to 24 fall prey to violent crime more than any other group in the United States.
As a parent, teacher, coach or another adult, you may have an opportunity to assist a young person who has been victimized by crime regardless of whether it is an assault, homicide, bullying, hate crime, robbery, stalking or criminal activities of any other types. You just need to understand the symptoms which are exhibited by youth to recognize some of the common but varied reactions they may be displaying.
How youth victims react to crime?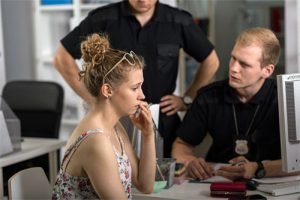 The initial steps to help youth victims who are subjected to any kind of criminal violation would be to recognize the different reactions they may be exhibiting including the ones mentioned below:
Changes in eating and sleeping habits.
Aggressive behavior which is often inappropriate.
Attention-seeking behavior along with mood swings.
Difficulties in concentrating and risk-taking behavior.
Absenteeism in school along with a decline in performance.
Withdrawal from social activities and friends.
Nightmares or insomnia.
Feelings of hopelessness and helplessness along with anxiety.
You cannot decide that a youth has been victimized just because he or she could be displaying one or any of the symptoms mentioned above. You need to watch out for rapid changes in personality and temperament which could be an indication of their trauma or victimization. If you get a feeling that something could be amiss, it is important for you to verify with the youth and communicate that you are willing to talk about it.
Why it may be difficult for youth victims to discuss victimization?
Youth victims who have been victimized by crime may discuss the issue with trusted friends but may avoid or delay informing adults about the traumatizing experiences they had. It is common for youth victims to try and overcome significant hurdles before developing the confidence to disclose what could possibly be the worst experience of their lives. They could be having a fear in their minds about the following:
The fear of consequences
This is because youth victims are likely to believe that disclosing victimization will make things worse for them. For example, victims of physical assault could fear that the abuser may retaliate against them and their families and therefore make up their mind not to talk about it.
Shame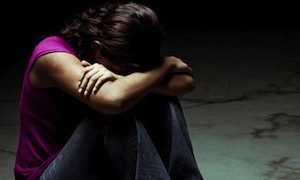 Youth victims may fear the reactions they may face from adults within the family and delay getting help and this is known as one of the primary reasons for youth not to disclose victimization of any kind.
They may feel responsible for not preventing their victimization with the belief that others will blame them for the incident.
Lack of awareness
Youth victims may not be aware that a crime has occurred or whether anyone can help them. This is a common experience among girls who may face victimization in the form of abuse in a dating relationship when they may believe it was just an act of their aggressive boyfriend.
The desire for privacy
The desire for privacy becomes increasingly important when youth victims begin to move from childhood to adolescence. And this can make them feel particularly ashamed to give people information about the victimization they suffered.
How can adults help youth victims?
Adults should be looking for the symptoms which have been mentioned above and try to offer youth victims the following:
Safety.
Support.
An environment free from pressure.
Information.
Privacy.
Respect and empowerment.
Most importantly youth victims must be offered hope just as victims of other kinds because it is the best way for them to recover from the incidents to begin rebuilding their lives.