There is a general impression among people that lawyers are making huge sums of money because they have specialized education in this field. Students earlier wanted to be lawyers or join any other field which also allowed them to set a profitable business for themselves.
With the employment scenario appearing dreadful quite a few high school graduates are considering getting a law degree with the impression they will be able to build a lucrative career for themselves. This leaves the question about whether students should be trying to get a law degree or not being speculated about despite law schools providing employment statistics which make law degrees look like a great investment.
When we talk about the reasons for students not to get a law degree we have considered several factors which we are listing out for your benefit. You have the option to decide whether you want to obtain a law degree or to refrain from the same after considering the factors we have mentioned.
Matters do not look promising for law degree holders
According to an article published in the New York Times, law schools are apparently misrepresenting the numbers they are giving out. They are doing so to look better on the rankings of the US news and world reports which speak about the best law schools. In reality, the matters are not looking good at all for law degree holders because of the reasons of supply and demand.
Law degree holders have saturated the market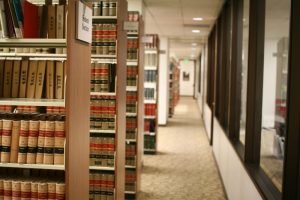 The saturation of the market by law degree holders will not change despite any improvement in the economy. The number of law schools within the country is continuing to grow and are creating a huge pool of lawyers that are seeking employment.
Law schools in America are presently functioning as factories that cannot be slowed down by any power and they do not even consider the time-tested phenomenon of supply and demand.
The cost of a law degree isn't cheap
The costs of obtaining a law degree can at best be classified as obscene. The best schools within the country are charging in excess of $43,000 every year. Even schools that are not prestigious are charging prices which can still be called exorbitant. The American Bar Association has given information that the average private law school cost in the region of $34,300 every year in 2008 while public law schools were charging in excess of $16,800 annually.
The costs of a law degree don't balance out
Students graduating with a law degree will have a difficult time recouping their investment in a law school and this is a fact which has been acknowledged by the Americans Bar Association in the paper it publishes. The ABA is warning students to consider their options before enrolling for law school. This subject has also been spoken about by different authors from the Vanderbilt Law school.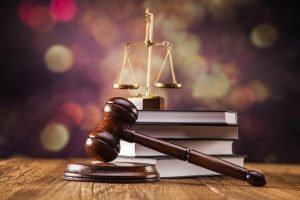 Many graduates who have a law degree in their possession are dealing with loans they obtained to attend law school. Mind you, the average student attending a private law school is borrowing $91,000 while their counterparts studying in public school are borrowing approximately $71,400.
These figures are substantial and will take a long time to get repaid unless the individual in question strikes a home run the moment he or she achieves a law degree.
A law degree doesn't stop lawyers from changing careers
Vast data is not available to show how long attorneys are continuing in this profession but the fact that lawyers are also trying to change careers and getting into another position another profession is quite common after just being five years in this profession as lawyers.
"I wasn't always interested in technology. I had been a student for a long time – I'd earned a bachelor's degree, a law degree, and an MBA – and decided that I wanted to work in a large corporation, focusing on finance and law, in either New York or Chicago."
John T. Chambers
Students that are considering a law degree are advised to go through this discussion before they decide to make an investment to obtain a law degree because just having one does not guarantee them success but will definitely leave them with stressful situations because they would have borrowed heavily to obtain the degree of their dreams, the law degree.