That's the staggering percentage of Americans who claim to hate home cooking, per a Harvard Business Review report. By now, you're probably well aware that cooking your own meal is healthier than eating out. But it's not always easy or enjoyable to sauté up spinach night after night. We've rounded up some time-saving kitchen tricks to make it way easier and far more fun to don your apron.
Use sheet pans as trays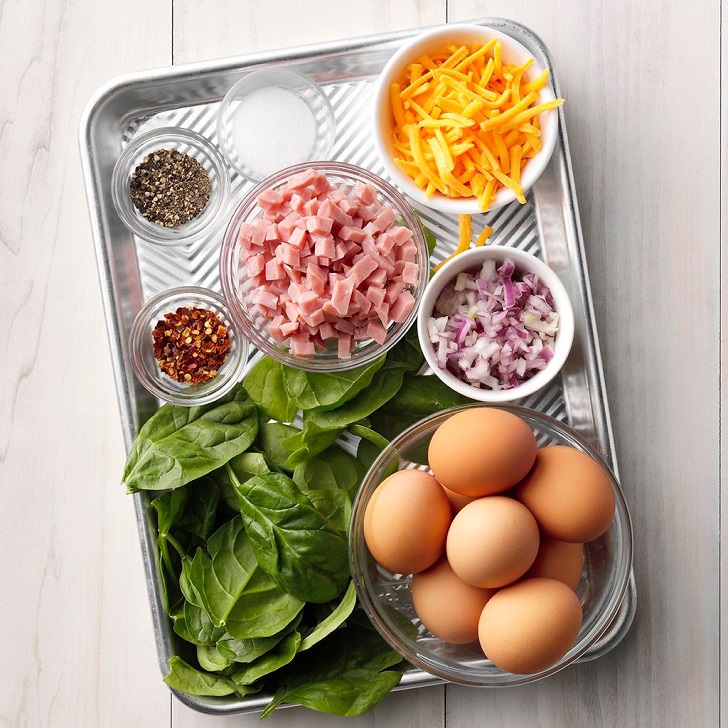 Sheet pans: They're not just for dinner anymore! Use your trusty baking sheet to stay organized while you meal prep. Keeping ingredients in one place helps you stay efficient and expedites cleanup, too. Food prep doesn't have to be a drag, especially when breaking out these genius tips professional chefs learned in culinary school.
Check if eggs are still edible
Your nose alone won't always tell you if eggs have gone bad. To find out, gently place uncooked eggs in a bowl of cold water. If an egg sinks to the bottom, it's A-OK. If it floats, it's seen better days. Over time, the liquid inside eggs evaporates through the porous shell, leaving a gas bubble inside. The floatier it is, the older it is.
Use your oven as a proofing drawer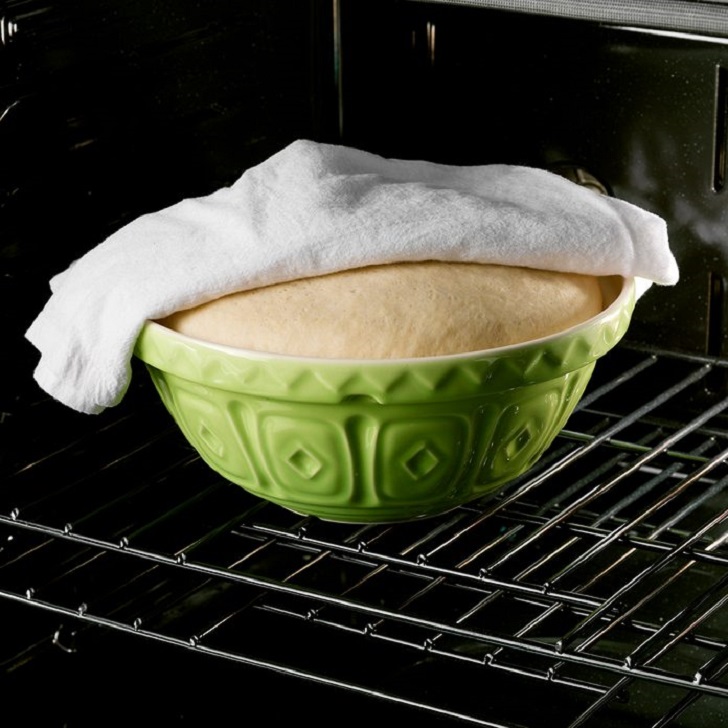 Sometimes the kitchen is just too cold to get good proof of homemade bread. If that's the case, pop the dough in the oven but don't turn it on. Instead, place a pan of simmering water below your dough and shut the door. The warmth and humidity from the hot water will help you get the lift you need.
Peel ginger with a spoon
No need for a special tool to de-skin this oddly-shaped root. Because the peel is fairly thin, simply scrape a metal spoon down the side and around the tricky rounded edges of the ginger to flake the skin away.
Label jars the thrifty way
In a pinch for labels? Just reach for the rubber bands. Wrap 'em around your mason jars, and you'll never mistake salt for sugar again. As an added benefit, they help make jars easy to open.
Poach a dozen eggs at a time in a muffin tin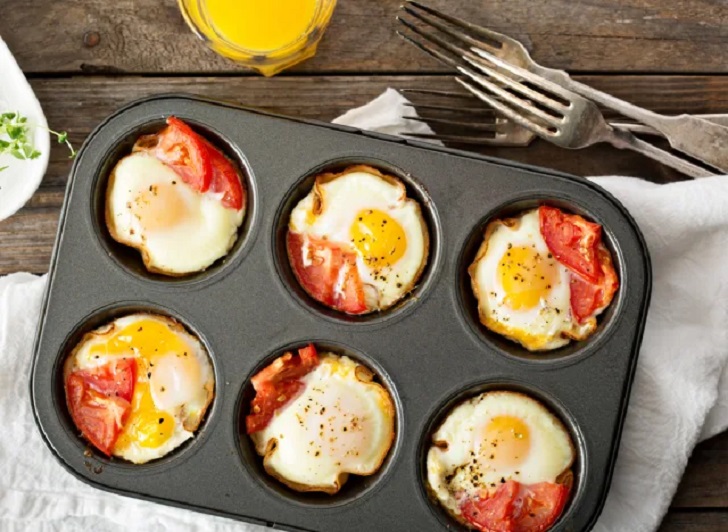 For those who prefer their yolks to run as much as a marathoner, try this similarly-speedy option that's better by the dozen. Fill each muffin cup with a tablespoon of water, then crack an egg in each cavity. Bake at 350 degrees for 10 to 13 minutes for set whites and oozy yolks, perfect for adding to a family-sized batch of avocado toasts or Benedicts.
Never wrestle eggshell pieces again
No one likes crunchy pieces in their cake or brownies. But grabbing a bit of eggshell that's fallen into the batter can turn into a wild goose chase, as it seems to squirm out of your reach like a wily tadpole.
We've got two solutions. For one, just wet your fingers and reach right in. For a cleaner alternative, scoop up bits of broken eggshell with half of your already-cracked egg. The shell acts as a magnet to draw up shell pieces without wasting too much egg.
Freeze single-serving sauces
Become an upcycling master! Egg cartons are ideal for freezing small portions of homemade sauce. Especially when you need to use your ice trays for, well, ice or one of these other genius uses. Cover and freeze leftover Basil & Parsley Pesto and transfer cubes to a resealable freezer bag. To use, thaw cubes in your fridge for 2 hours.