Coastal-inspired interior design is a trend that never goes out of style. From beachside cottages to city apartments, homeowners love to incorporate the laid-back beach vibe into their homes. This popular trend brings soothing shades of blue, white, and sandy beige together, creating a relaxing and cozy atmosphere.
Whether you are designing a dining room or a nursery, there are plenty of ways to embrace coastal-inspired décor. Check out our tips below to get started!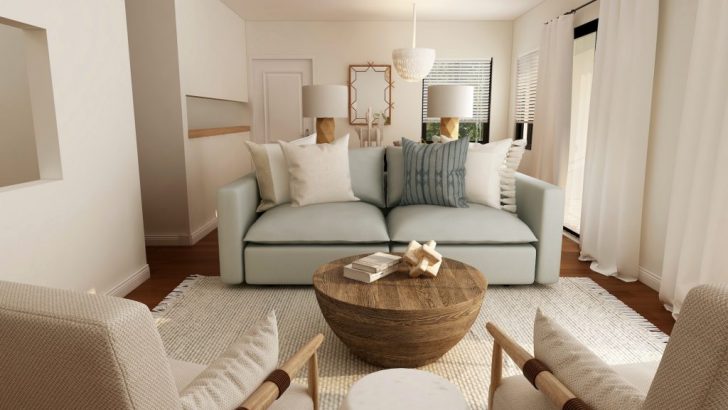 Incorporate Soft Hues of Blue
When it comes to creating a coastal-inspired dining room or nursery, soft hues of blue are a must-have. From navy to baby blue, these shades create a serene and calming environment. For your dining room, consider painting the walls a light shade of blue or adding blue patterned curtains.
However, in a nursery, you could opt for a blue-colored crib or add some blue accents in the form of throw pillows or blankets.
Embrace Natural Materials
Another key component of the coastal-inspired design is the use of natural materials. Think natural wood, seagrass, and rattan. For a dining room, consider a wooden dining table paired with woven seagrass chairs.
Similarly, in a nursery, a wicker rocking chair and a wooden changing table can complement each other perfectly. Thus, you can opt for the best match based on your taste for the interior design.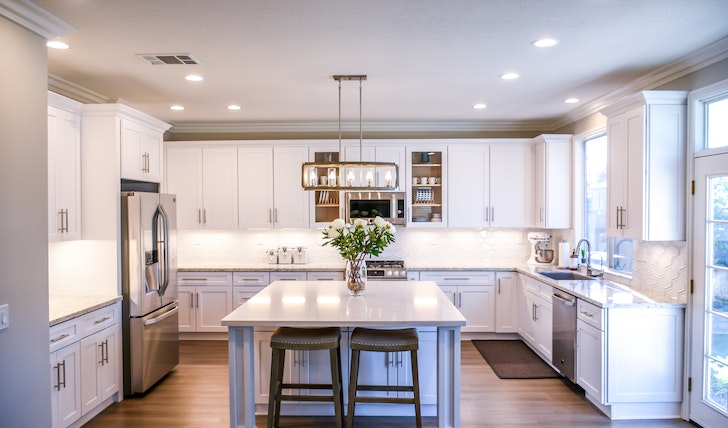 Play With Textures
Playing with textures is an easy way to add depth and interest to your coastal-inspired space. In a dining room, consider adding a textured rug or hanging a woven tapestry on the wall.
In a nursery, incorporate different textures into your textiles, such as fluffy rugs and knitted blankets.
Bring in Aquatic Accent Pieces
To truly embrace the coastal vibe, consider decorating your space with aquatic accent pieces. In a dining room, a vase of seashells or a small fish tank can be a great addition.
On the other hand, consider hanging some seashell mobiles or placing some fish-themed stuffed animals on the shelves in a nursery.
Balance Simplicity With Comfort
Finally, when designing a coastal-inspired space, strive to balance simplicity with comfort. A coastal-inspired space should feel relaxed and lived-in, without being cluttered or overwhelming.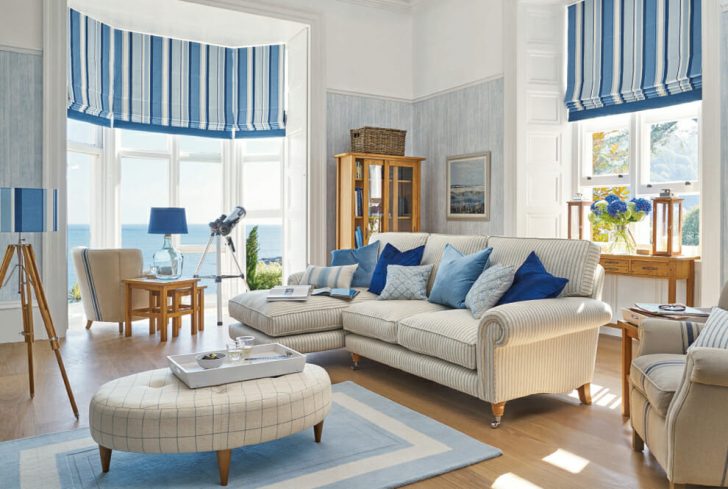 So, incorporate simple design elements–be it rattan pendant lights or linen window treatments, they provide comfort and warmth to your dining room or nursery.
Parting Thoughts
Incorporating coastal-inspired design elements into your home décor can be a fun and creative process. From soft shades of blue and natural materials to playful textures and aquatic accents, there are plenty of ways to create a serene and welcoming space.
Whether you are designing a dining room or a nursery, incorporating the tips above can help you create a coastal-inspired retreat in your own home. So, grab your paintbrush, find some beachy throw pillows, and start creating your perfect coastal interior design.